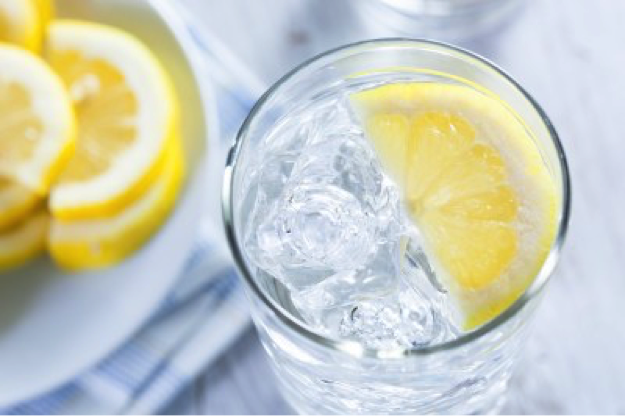 It's no secret that drinking enough water every day is imperative to your best health. Drinking enough water regularly can help to keep your body hydrated, leading to weight maintenance and a healthy BMI, better sleep, and reduced stress, along with reduced risk of various health conditions. But did you know that drinking water can also be linked to lower risk of depression? In this article, we find out how drinking enough water every day can have a connection to your mental health.
Dehydration And Your Mental Health
Dehydration can lead to a range of health concerns and risks. Dehydration can occur when more water leaves the body than enters it. Even mild symptoms of dehydration can provide you with an indication that it's time to fill your glass, such as headaches, dry mouth, lethargy, dizziness, and constipation.
Some studies have shown a link between dehydration and mental health, including but not limited to depression. In these studies, men and women were asked to perform light exercise, such as walking on a treadmill, with a diuretic pill. These pills encourage urination and can lead to dehydration. Following a series of tests that measured their concentration, memory and mood while hydrated and dehydrated, it was shown that they had an increase in their perception of task difficulty, lower concentration and experienced more fatigue.[i]
Every system relies on water to function properly, and the brain is no exception. Mental health can be driven and affected by the function of your brain, which relies on water. While mental health issues such as depression aren't technically a direct result of dehydration, it can most definitely be affected by it, in at least three ways:
Reduced energy in the brain
Impeded serotonin production
Increased stress throughout the body [ii]
In general, drinking water is crucial to living a well-balanced and healthy lifestyle. This can contribute to your physical, emotional and mental health. It is encouraged that you drink 8-10 glasses of water a day, based on factors such as your climate, gender, height and weight, eat a well-balanced diet and engage in regular exercise.
Drinking Water At Home
If you're having difficulty drinking enough water every day, a home drinking water system may be the solution you have been looking for. One of the affordable drinking water systems from Water Depot can provide you with crystal-clear water whenever you please.
Other ways to help you drink enough water can include setting reminders on your mobile device, helpful apps to track and remind you to drink up, and even a reusable water bottle with measurements to help you hit your goals. To spice things up, why not add natural flavour to your water? Add certain fruits, vegetables and herbs for an extra kick, such as lemons, limes, mint, ginger, strawberries, cucumber, or raspberries.
Water Depot
Visit our blog and online resource centre for more information about drinking water and your health. To bring crystal-clear water to your home, visit your local Water Depot showroom today for a wide selection of drinking water systems. The team of experts at each of our showrooms throughout Ontario can help you find the right affordable drinking water system for your lifestyle. Find your local showroom to get started today!
---
[i] Even Mild Dehydration May Cause Emotional, Physical Problems | WebMD. Retrieved: https://www.webmd.com/women/news/20120120/even-mild-dehydration-may-cause-emotional-physical-problems#1. [Accessed: 2020-05-11].
[ii] Water, Depression and Anxiety | Solara Mental Health. Retrieved: https://solaramentalhealth.com/can-drinking-enough-water-help-my-depression-and-anxiety/. [Accessed: 2020-05-11].