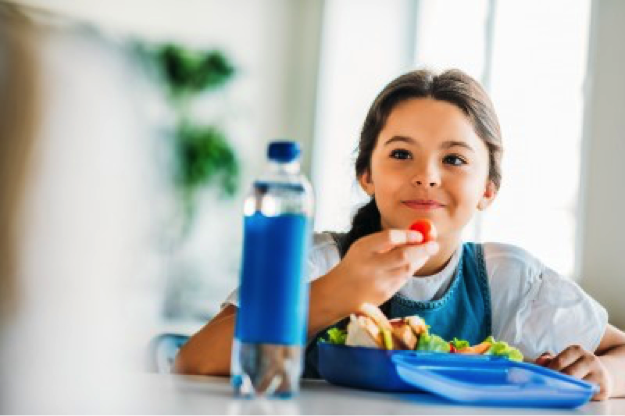 Whether you will be returning to the classroom or continuing your studies online, the start of school is right around the corner. After a summer off from school, it is time to get students' brains prepared for learning. An easy way to keep your mind alert is to stay hydrated by drinking water.
Water plays an important role in the function of the cells and organs of our bodies – including our brains. Water carries oxygen to our brains, allowing it to communicate with our bodies. Even minimal dehydration can negatively impact concentration and cognitive skills, reducing the ability to think clearly.
Our brains, while made up of 75% water, cannot store water. Therefore it is important to drink plenty of water throughout the day to maintain optimal brain function, including the ability to think more clearly, increase focus and experience greater clarity and creativity.
A 2014 study looked at the cognitive effect of water intake on school-age children. The students in the study were asked to drink one additional litre of water throughout the school day. These children reported an increase in mood and scored better on short term memory, motor skills, attention and visual search exams, than the students who did not drink extra water.
To keep your brain functioning at optimal performance, it is recommended for adults to drink at least half of your body weight in ounces of water every day. In other words, if your weight is 150 lbs, you should be drinking at least 75 ounces of water each day. While kids do not require as much water as adults, students of all ages will have better memory and an increased attention span for school work when they are properly hydrated.
To ensure your family is drinking the highest quality water possible, book a free in-home water test with a Water Depot water expert. Our customized water treatment solutions will ensure that you have crystal-clear drinking water, making it easy to hit your daily intake requirement.
Water Depot
If you found this article helpful, visit our online blog for more information. For a wide selection of home water treatment products for sale, visit your local Water Depot location to get started today. We have everything from water softeners and ultraviolet systems, to the accessories and supplies to maintain them for years to come.