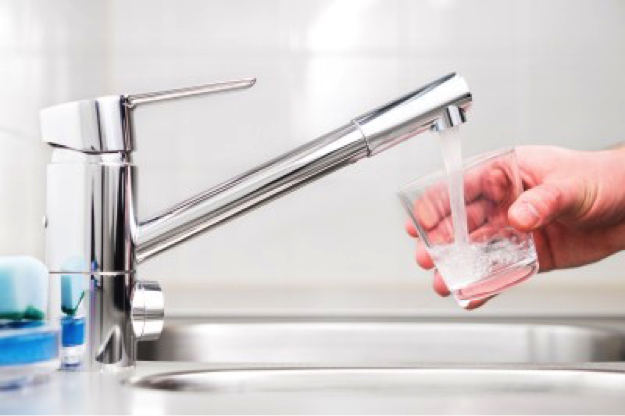 Who doesn't enjoy a cool glass of refreshing water?
Especially in the warmer months, having access to clean, cold and satisfying water is very important, to both your health and lifestyle. Keep the clean and clear water flowing through your faucet with a reverse osmosis system. In this article, we take a closer look at what a reverse osmosis system is and the benefits that one can offer.
The Benefits Of Reverse Osmosis
The installation of a reverse osmosis system can provide your lifestyle with a number of benefits, including but not limited to:
Purified drinking water
Reduced contaminants
Better taste and smell
Clear and less cloudy iced cubes
Reduced levels of chemicals and pesticides
Reduced contaminants such as chloride, sodium, nitrates, and fluoride
Reduced costs with no need for plastic water bottles
What Is A Reverse Osmosis System?
At Water Depot, we are committed to helping Ontarians access clean and safe drinking water within their homes and businesses. One sure-fire way to do that, is by installing a reverse osmosis system. The process is simple, essentially the reverse osmosis system provides clean and fresh-tasting water that's free from many harmful chemicals in 5 steps:
1. Sediment Removal
In the first stage, water passes through a sediment filter. This filter removes inorganic solids.
2. Granular Activated Carbon Filtration
In the second stage, water passes through a granular activated carbon filter to reduce odour, taste, chlorine and other chemicals.
3. Block Carbon Filtration
The third stage uses a block carbon filter to reduce lead, waterborne pathogens and other pollutants.
4. Reverse Osmosis Purification
Our reverse osmosis membrane technology purifies the water and flows into a holding tank, so you always have purified water on hand.
5. Polisher
When you are ready to enjoy a clean, clear glass of purified water, it flows through a polisher to eliminate taste and odour.
Water Depot
Did you find the information in this article useful? Visit our blog and online resource centre for more information. Your local Water Depot showroom will have a wide selection of water treatment systems that can make the perfect solution for your home or business.
Shop from a wide variety of:
Visit your local Water Depot showroom today to get started and find the best water filtration system for your lifestyle and family.