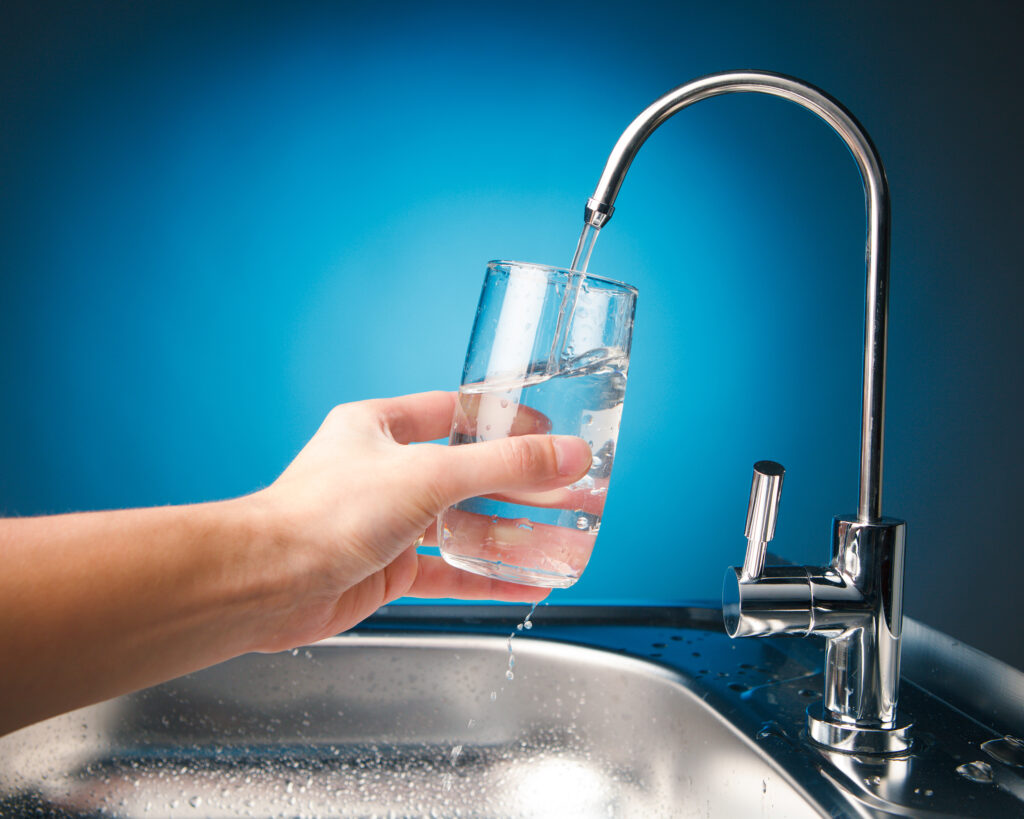 Are you concerned about lead and other contaminants in your family's drinking water? Water is a natural solvent, absorbing a little bit of everything it touches. As water travels through lead pipes to your taps it can absorb lead, along with other chemicals and contaminants.
Lead has no colour, odour, or taste, so you might not be aware when it is present in your water. Lead exposure can be linked to cardiovascular issues, high blood pressure, decreased kidney function and reproductive issues in both men and women.
Water Treatment Equipment for Reducing Lead and Other Contaminants
Water Depot can help with sampling, submission and testing through our Laboratory partners.
In response to your Laboratory analysis results our local stores can assist you with NSF Certified Lead reduction filters and several models of NSF Certified Reverse Osmosis systems that meet Health Canada Guidelines for lead in drinking water.
A Water Depot Reverse Osmosis system uses a series of filters and a reverse osmosis membrane to purify water by reducing lead, chemicals, and other contaminants, leaving your family with clean, fresh drinking water. A Reverse Osmosis system delivers high-quality, purified drinking water that is conveniently stored in a sealed tank for whenever your family needs it.
Reverse Osmosis systems can be used with municipal or rural water sources and comes in a variety of models, with a range of filtration stages and storage tank sizes. All Water Depot Reverse Osmosis systems come with a 100% lead-free faucet.
 Meet Your Water Depot Water Treatment Expert in Ottawa
 Water Depot is proud to have 3 locations serving the Ottawa area. Bruce and Cindy Bresee are your local water treatment experts with stores in Kanata, Kemptville, and now in Carleton Place.
Water Depot
Did you find the information in this article useful? Visit waterdepot.com to find your locally owned Water Depot location.