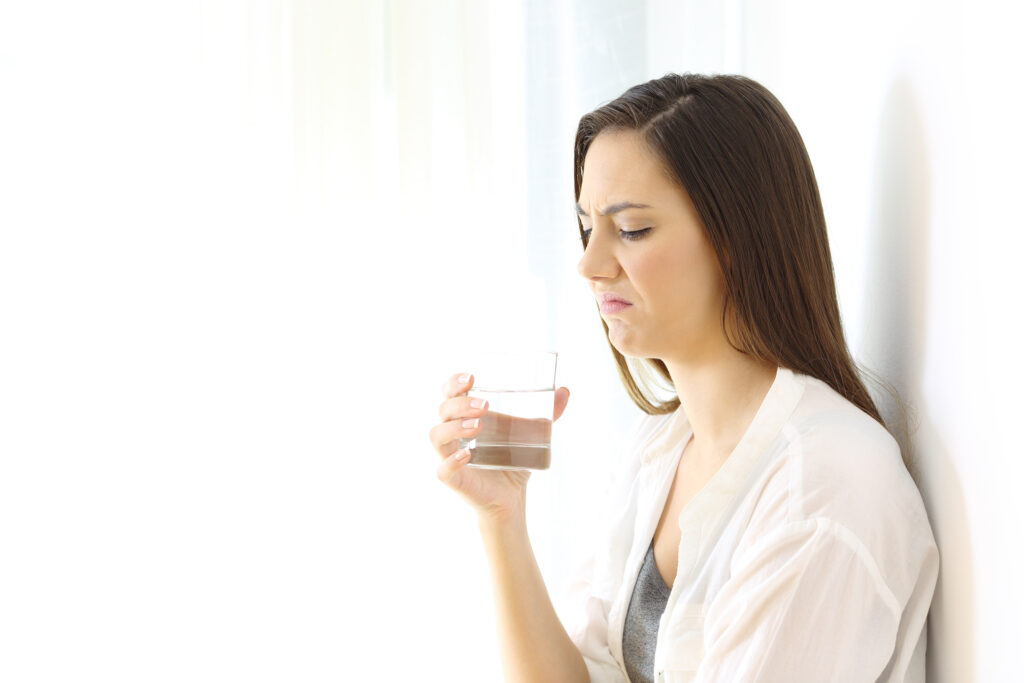 When you turn on your tap, does your water smell and taste like chlorine? If your water comes from a municipal water source, then it most likely does. Municipalities use chlorine and chloramines as a disinfectant to keep water safe from bacteria as it travels through pipes to your home. Both chemicals play an important role in protecting your water from contamination, but once chlorinated water arrives at your home it can cause some problems.
In addition to the unpleasant taste and odour chlorine leaves on your water, it can also strip your body of natural oils, which dries out your skin and hair. The introduction of chlorine and chloramine can create by-products such as THMs and chloroform. Trihalomethanes (THMs) are the result of a reaction between the chlorine and naturally occurring organic matter in the water. Exposure to THMs has been linked to health risks which may increase during showering or bathing when warmer water is used.
Water Treatment Equipment for Reducing Chlorine, Chloramines, THMs and more
Water Depot carries a line of water treatment products that reduce chlorine, chloramines, and their by-products, including THMs. The Chloramax System reduces these harmful chemicals, without using salt, while maintaining the natural minerals found in water. If you are dealing with chlorinated water that also has a high level of hardness minerals, Water Depot's Chloramax Twin System combines the superior softening of our Deluxe Water Softener with the chemical reduction power of the Chloramax.
For use in municipal applications, the Chloramax Whole Home System reduces:
Chlorine
Chloramines
THMs
Pesticides
Herbicides
Heavy Metals
Taste & Odour
Meet the Water Depot Water Treatment Expert in New Tecumseth
Water Depot is proud to have a location serving New Tecumseth and surrounding area. Recently, this area of the province has been in the news for the higher levels of THMs found in their municipal water.
The Water Depot Chloramax System was specifically designed and tested in response to this event.
Alliston
For over 15 years, Sandy Freeman and her team at Water Depot Alliston have been your local Water Treatment Experts, providing solutions for reducing Chlorine, Chloramines, and THMs from your family's water. They are dedicated to serving Alliston, Tottenham, Schomberg, and all New Tecumseth.
Water Depot
Did you find the information in this article useful? Visit waterdepot.com to find your locally owned Water Depot location.