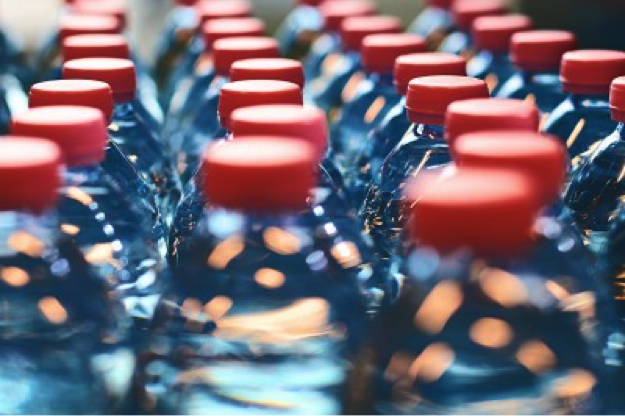 Plastic water bottles are many things.
Convenient, yes. Reusable, sure. But they are also extremely bad for the environment, very expensive, and can even be harmful to your health. Unfortunately, the bad highly outweighs the good when it comes to plastic water bottles. Millions of plastic water bottles are used and simply tossed away all around the world, every single day. There is a variety of sustainable and cost-effective alternatives to plastic bottles that are available to us, but first, let's take a closer look at the truth about plastic water bottles.
Bad For The Environment
As strategic and advanced as modern recycling efforts are, somehow, millions among millions of water bottles wind up in landfills every year. Not only that, they make their way into our oceans an throughout the environment, too.
Not only are large quantities of fossil fuels used to manufacture and distribute bottled water throughout the globe, but they aren't biodegradable. That means that a bottle that can last you less than a day, or even an hour, can be found in the environment for thousands of years to come.
For a source of water that is only good for a single use to sit around in a landfill or in the environment for many years to come, it just isn't worth it because they simply are not sustainable. The planet desperately needs our help. If you're asking yourself what you can do to help the planet and how to make more sustainable choices, ditching plastic water bottles is a great way to start.
Bottled Water And Toxins
If a plastic water bottle is exposed to direct heat or sits around for a long time before being consumed, chemicals found inside the plastic can gradually seep into the very water you're about to drink. Surprise, these chemicals found in plastic aren't just bad for the environment, they're bad for you too! Especially when the bottle isn't BPA free.
A Costly Choice
It's no surprise that the bottled water industry is flourishing. Buying water by the case and especially individual water bottles from the store can prove to be quite costly. Especially when compared to how much water from the tap costs. There is a huge markup on bottled water. Just by switching to drinking water from the tap, you could save yourself hundreds of dollars every year.
Alternatives To Bottled Water
There are many wonderful alternatives to drinking bottled water. These alternatives are good for your health, cost-effective, and best of all, sustainable. Not only will the planet thank you for making a wiser choice when it comes to the water you drink, but your body will too.
Stainless Steel Water Bottle
What better alternative to a plastic water bottle, than a reusable stainless steel one! After simply one purchase, you can use this water bottle time and time again with water directly from the tap. Not only are stainless steel water bottles sustainable, but they can keep your water nice and cold for hours at a time.
Tap Water and Water Filtration Systems
Enhance the quality of the water from your tap with a water filtration system. Not only is this alternative cost-effective, but it's good for your health, too. Water purification systems can be integrated directly into your home plumbing system, and offer a variety of health benefits.
They can eliminate or reduce the following contaminants from your drinking water:
Chlorine
E-coli
Salmonella
Fluoride
Lead
Arsenic
Pesticides
THMs
Some of the water purification systems for sale at Water Depot include water softeners, reverse osmosis systems, iron removal systems, and Ultraviolet systems.
For more information about home water filtration and purification systems, contact our experts at Water Depot today.