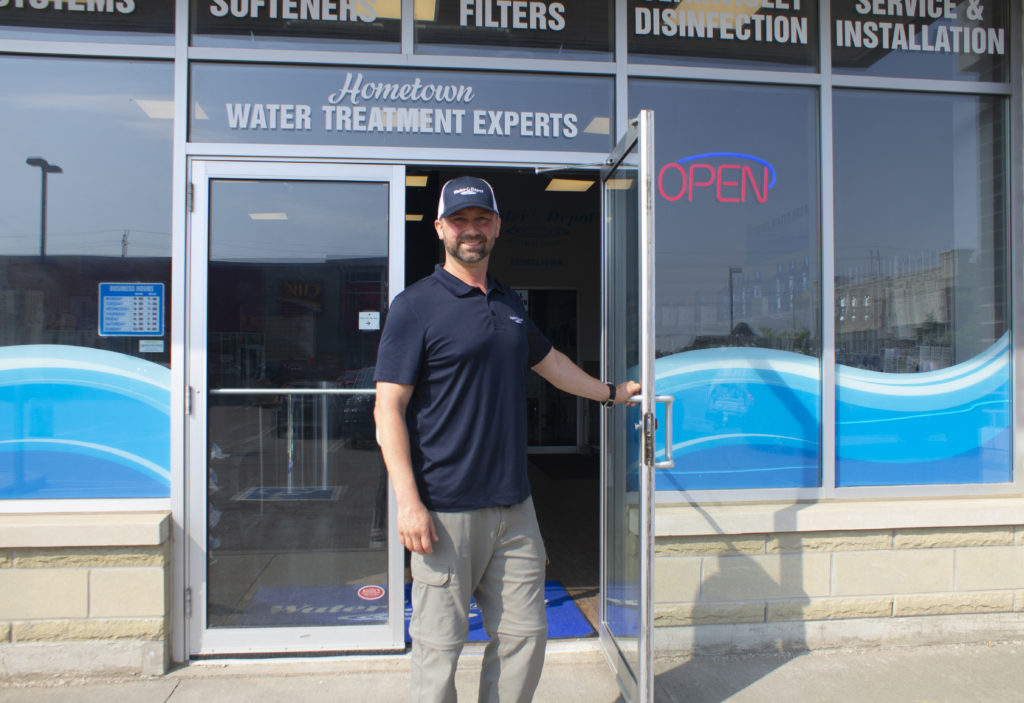 While some industries have been negatively impacted by Covid-19, other businesses have flourished. For aspiring entrepreneurs, now is an excellent time to consider joining an industry that will be in high demand for years to come.
Why Water Treatment
The water treatment industry provides solutions to improve in-home water quality, through the sales, installation, and servicing of water treatment equipment. This service-based industry has seen a steady increase over the last several years and, as an essential business, remained open during the many government-imposed closures. Following in line with the boom seen in many home improvement businesses, in-home water treatment is no exception.
As people spend more of their time at home, they recognize the need to improve the quality of their family's drinking water. Whether they are looking to remove hardness minerals to create softer water, or reduce the amount of rust-staining iron found in their home's water, water treatment can benefit everyone.
As we gain a better understanding of the potential health implications of residual chlorine left in our drinking water, after municipal treatment, more and more families are taking the step of treating their water before using it for drinking, cooking, and bathing.
In Ontario, many people live in rural communities or own cottage properties. These properties come with their own drinking water challenges, as their primary water source will be either a well, lake, or river.
Between 10-13% of Canadians filter their water, depending on location, for cleaner, better-tasting water. Data on the water filtration behaviour of Canadians can be summarized as follows:
10% have received a boil water advisory
25% use a jug purifier for drinking water
18% use an "on-tap" filter or purifier
9% use a filter or purifier on their main supply line
Ontario represents a strong market potential for residential and commercial clients seeking access to great tasting purified water and water treatment products.
Water Depot
Water Depot is Ontario's number 1 rated and recognized water treatment and filtration franchise. The first store opened in Barrie in 1989 and has grown to 36 locations throughout Ontario. Water Depot employs a unique franchise solution based on training and a proven marketing strategy. Steady growth in sales and potential has this brand looking to expand its franchise network. Water Depot's success is based on trusted, quality products, a sound marketing strategy, and training to enable each franchisee to succeed.
As an owner of a Water Depot franchise, you will be given the tools, training, and information to help families enjoy clean, clear water. With so many water challenges facing Ontario families today, a career in the water treatment industry brings you the daily satisfaction of helping people improve their water quality and their health every day.
In addition to sales and installation of water treatment equipment, every Water Depot location has a U-Fill water station, where customers can visit the store to refill their water jugs with either Reverse Osmosis or Alkaline water. Water Depot takes great pride in the quality of its U-Fill water, testing the water twice a day to ensure provincial water quality levels are met or exceeded.
Water Depot is currently looking for interested individuals who are looking to own a franchise in a sustainable industry, with low-risk investment, that helps provide Ontario families with health and lifestyle solutions to improve the quality of their water. Areas of growth include, but are not limited to, Sudbury, North Bay, Belleville, Kingston, St. Catharines, London, Collingwood, Midland, Keswick, and Milton.
Contact Us Today
Are you interested in finding out more about becoming a Water Depot Franchise Owner? To request more information visit https://waterdepot.com/franchise/#getStarted