USE PROMO CODE FIRST10 TO GET 10% OFF YOUR FIRST ONLINE PURCHASE.
USE PROMO CODE FIRST10 TO GET 10% OFF YOUR FIRST ONLINE PURCHASE.
Water Depot Courtice
For over 6 years, Water Depot Courtice has been your local Water Treatment Experts. We are dedicated to providing clean and clear water to Courtice and the surrounding area. We are experts in water softening, chlorine filtration, iron filtration, water purification and water disinfection. We will customize your water treatment plan to your home's water chemistry and your family's water demands. Our professional installers are clean, efficient and extremely knowledgeable.
The Water Depot Story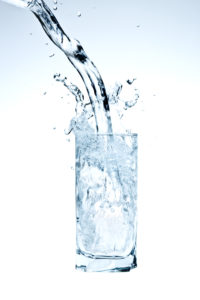 Water Depot began in 1989, with one retail outlet supplying bottled water and water treatment products, and quickly expanded throughout the Barrie area. Now, with over 35 locations across the province of Ontario, our franchisees have achieved outstanding success under the Water Depot brand.
At Water Depot our goal is to provide Ontarians with safe, clean drinking water. Our Water Treatment Experts perform FREE water tests to determine which of our water treatment products are best suited to your situation. Our products, which come with an industry leading warranty, include:
Water Softeners
Iron Removal Systems
Reverse Osmosis Units
Ultraviolet Systems
In-store U-Fill Water Station
Filters and Cartridges
Housings
Memberships

Water Depot Courtice is a proud member of the Canadian Water Quality Association (CWQA), which is the voice of Canada's residential, commercial, industrial and institutional water treatment industry.

Water Depot Courtice is one of the 110,000 members of the Canadian Federation of Independent Business (CFIB), a non-profit organization devoted to creating and supporting an environment where small business can succeed.