Water Depot Alliston
For over 15 years, Water Depot Alliston has been your local Water Treatment Experts. We are dedicated to providing clean and clear water to Alliston and the surrounding area. We are your local experts in chlorine filtration, water softening, iron filtration, water purification and water disinfection. We will customize your water treatment plan to your home's water chemistry and your family's water demands. Our professional installers are clean, efficient and extremely knowledgeable.
The Water Depot Story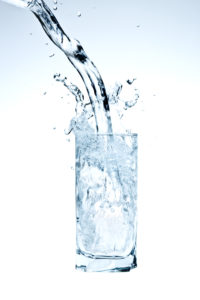 Water Depot began in 1989, with one retail outlet supplying bottled water and water treatment products, and quickly expanded throughout the Barrie area. Now, with over 35 locations across the province of Ontario, our franchisees have achieved outstanding success under the Water Depot brand.
At Water Depot our goal is to provide Ontarians with safe, clean drinking water. Our Water Treatment Experts perform FREE water tests to determine which of our water treatment products are best suited to your situation. Our products, which come with an industry leading warranty, include:
Water Softeners
Iron Removal Systems
Reverse Osmosis Units
Ultraviolet Systems
In-store U-Fill Water Station
Filters and Cartridges
Housings
Water Depot Alliston in the Community
At Water Depot Alliston we are very involved with our community and are proud to be associated with the following local organizations:
Alliston & District Chamber of Commerce
Member & corporate sponsor for 100 Women Who Care
Water supplier to Mathews House Hospice
Annually we donate water to the following community fundraisers:
Alliston Potato Festival
Stevenson Memorial Run
Adjala Tosorontio Canada Day
Banting Memorial High School team sports
Nottawasaga Foundation annual golf tournament
Mathews House Hospice annual golf tournament
Community Living Association annual golf tournament
Conlon/Coleman Memorial Golf tournament
Memberships

Water Depot Alliston is a proud member of the Canadian Water Quality Association (CWQA), which is the voice of Canada's residential, commercial, industrial and institutional water treatment industry.

Water Depot Alliston is one of the 110,000 members of the Canadian Federation of Independent Business (CFIB), a non-profit organization devoted to creating and supporting an environment where small business can succeed.