Our Refineosoft Water Softening System is a two-in-one system that softens your water, while reducing taste and odour for improved water quality. Softer skin, more efficient appliances, better-tasting water for your whole home.
View Manual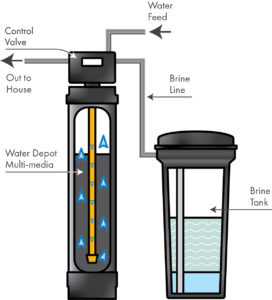 Benefits
High-efficiency softening media
Auto regeneration based on usage
Automatically measures every drop of water for high-efficiency results
Electronic demand controls for improved functionality
Financing Available
You have a budget – we have a financing option to match it. We offer a wide variety of financing options to help our customers provide the cleanest water possible for their families. Contact your local Water Depot location to learn about our current promotions and finance rates.
Get pre-approved
Find a location
Warranty
We believe in our products and services and the benefits that having clean, clear water will bring to your home and family. We back all our products with superior service and an industry-leading warranty.
Read more on warranty